Hey all, Georgia here again! In this article I'm going to detail my top luxury fashion brand gift ideas for 2023. Now some people view luxury as 'high-maintenance' but really, we're just particular aren't we!
If you're looking for the best fashion brand gift ideas for 2023 look no further! Whether you are buying for a loved one, or yourself these ideas are sure to get you in the mood for a bit of spending!
I've mixed high and mid budget items into the list, with a couple of really high luxury accessories in here for those who really want to treat themselves, get treated or treat someone special!
Simone Bodmer Turner Edition Earrings $550 at SSENSE
Oh. My. God. Show that style, this is the ultimate statement earring without dishing thousands of dollars out for diamonds. Unrivalled and unmatched in its statement beauty, this is for sure the perfect summer ball gift.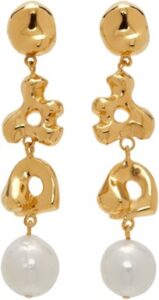 Serpenti Ring $7000 at SAKS FIFTH AVENUE
Dream gift category. This ring is absolutely lush! This is sure to be a head turner and one to make everyone at the party turn their head to you, small but impactful.
Rive Gauche embroidered crochet tote $1950 at MYTHERSA
A good tote is ALWAYS in season, and this is a bargain! High fashion tote bags can range from $200 to $10,000 so to get a timeless looking tote like this, it is a steal.
Large Quilted Patent Leather Pouch $575 at NORDSTROM
In every woman's life there comes a point where you HAVE to get a fancy black clutch. This is designed to hold some dollars, credit cards and be a compact, luxurious and it really doesn't break the bank at $575. Stylish, affordable and clean.
Square Sunglasses in Transparent Camel $192 at NORDSTROM
The statement piece you didn't know you needed. Bohemian glamour in all of it's glory, this is a year round show off style and for what you get, it's incredibly cheap.
Embroidered Logo Balenciaga Baseball Cap $450 at NORDSTROM
Adorable, cool, distressed. You'll look amazing in this faded cotton-drill cap. It comes in emerald or red, with the emerald being the more stand out piece for me personally.
Chanel Hobo Bag $6200 at Chanel Boutiques
 This speaks for it's self. Bring it to the next level, make it Navy and Chanel.
Celine Bucket Hat in Nylon Twill $530 at CELINE
Live in a rainy state? Look no further. Walking around in the rain has never looked so good. Style, embossed, impactful.
Ophidia GG Small Shoulder Bag $1350 at Gucci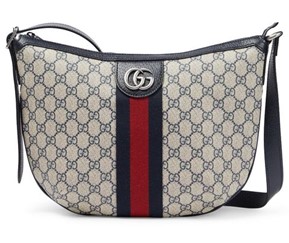 Elevate yourself to the next level with this beauty. This doesn't break the bank, and is a mid-priced top of the line luxury accessory. You can't ever fault Gucci, they take the style with them wherever they go.
Cream Fedora $670 at ELYSEWALKER
Beach day? Look no further. Office event? Look no further. Holiday shopping? Look no further. Collectors item with a modern twist.
Bonus
Gucci Bloom $75 on Amazon
I couldn't have a top fashion article without including the tip of the iceberg. Nothing beats a beautiful floral scent anywhere, as Gucci says "scent designed to celebrate the authenticity, vitality and diversity of women – flourishing in a natural, expressing and individual way". This is the perfect all year scent, and you cannot miss it at 75 bucks.
Thank you so much for taking your time to read my top 10 fashion accessories list for 2022! I hope this has really helped you kick into gear for those fashion accessory purchases. If you have any questions or recommendations please don't hesitate to drop me a mail and I'd love to add them in!